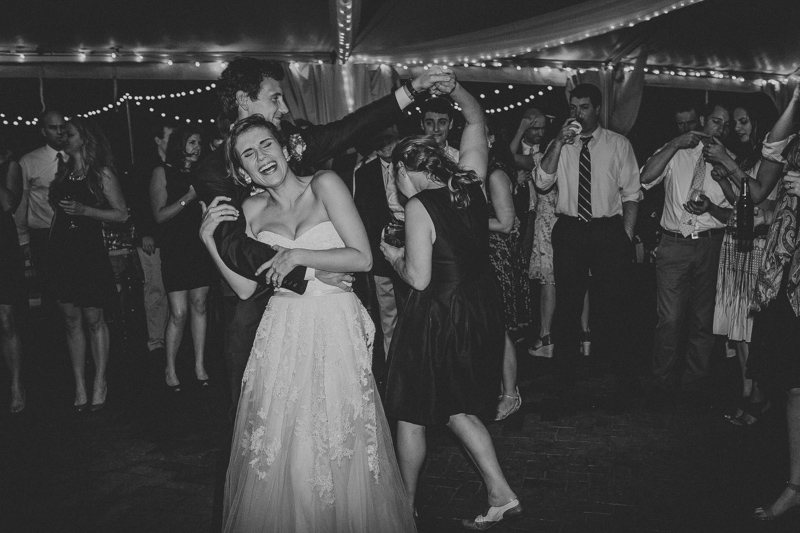 Well not exactly the farm, the Inn at Fernbrook Farms in Bordentown, NJ.   This was our first time at this venue and I hope it will not be our last.  The staff at the Inn were incredible, the food was some of the best of the season, and the crew were extremely helpful with getting the band all setup.  The groundskeeper even gave a great recommendation for a dynamite lunch spot nearby.  And that is all before we rocked one of our favorite weddings of the year.  Sarah and Shaun taxed the Just the Tip band with learning some challenging new material that really hit home with the Bride, Groom and their guests. The groom really summed up the event so I'll just leave this here and call it a post.
http://www.weddingwire.com/vendors/ratings/1898210
Shaun said…
My wife and I used Just the Tip for our wedding in Sept 2014. It was the best decision of my life. First of all, JTT put on an awesome show at our wedding (which was at a farm in NJ). Their playlist was absolutely perfect and they played with a high level of energy / excitement. I've had the pleasure of seeing some great bands play at weddings; JTT was by far my favorite band. No one left the dance floor all night. And after the wedding, so many of my friends expressed how much they loved the band the music all night. All in all, JTT played their hearts out, played an epic setlist, and created a very fun/ high-energy atmosphere at our wedding. In addition to rocking it at our wedding, JTT was a pleasure to work with throughout the wedding planning process. My wife and I were surprised and disappointed by how difficult it was to work with vendors as we planned our Big Day (e.g., emails/ calls that weren't responded to, constantly changing answers, and a general lack of professionalism). Working with JTT was the exact opposite: Chad was always super prompt in email responses; he helped us brainstorm about first dance and other songs; and was happy to help add personal touches to make the wedding even more personal / relevant to my wife and me (e.g., on our wedding night, the band told a story that I'd previously shared with them about how we picked the last song). Chad, and JTT, was a great, helpful partner in planning our wedding. Bottom line: Just The Tip is an awesome band and they fundamentally helped make our wedding night the most fun party I've ever been to. I could not recommend them more highly.